Escape Accidents in Seconds
Save your own life... Emergency Escape Tool Originally developed for Firefighters, EMTs, and Law Enforcement agencies.
Are you prepared if your vehicle goes into the water? How will you escape from drowning?
More people will die in vehicle fires and smoke inhalation than those who drown in their cars.
"Good Samaritan" laws protect you if you need to rescue a child or pet left in a hot car.
175% Safer & Stronger
Built TO BE USED OVER 10,000 TIMES
Engineered in Bend, Oregon, our Rescue Tool replaces 20-year-old expired patented design, cheap Amazon knockoffs, and is the only 2-in-1 Emergency Window Breaker with a Lifetime Safety Warranty!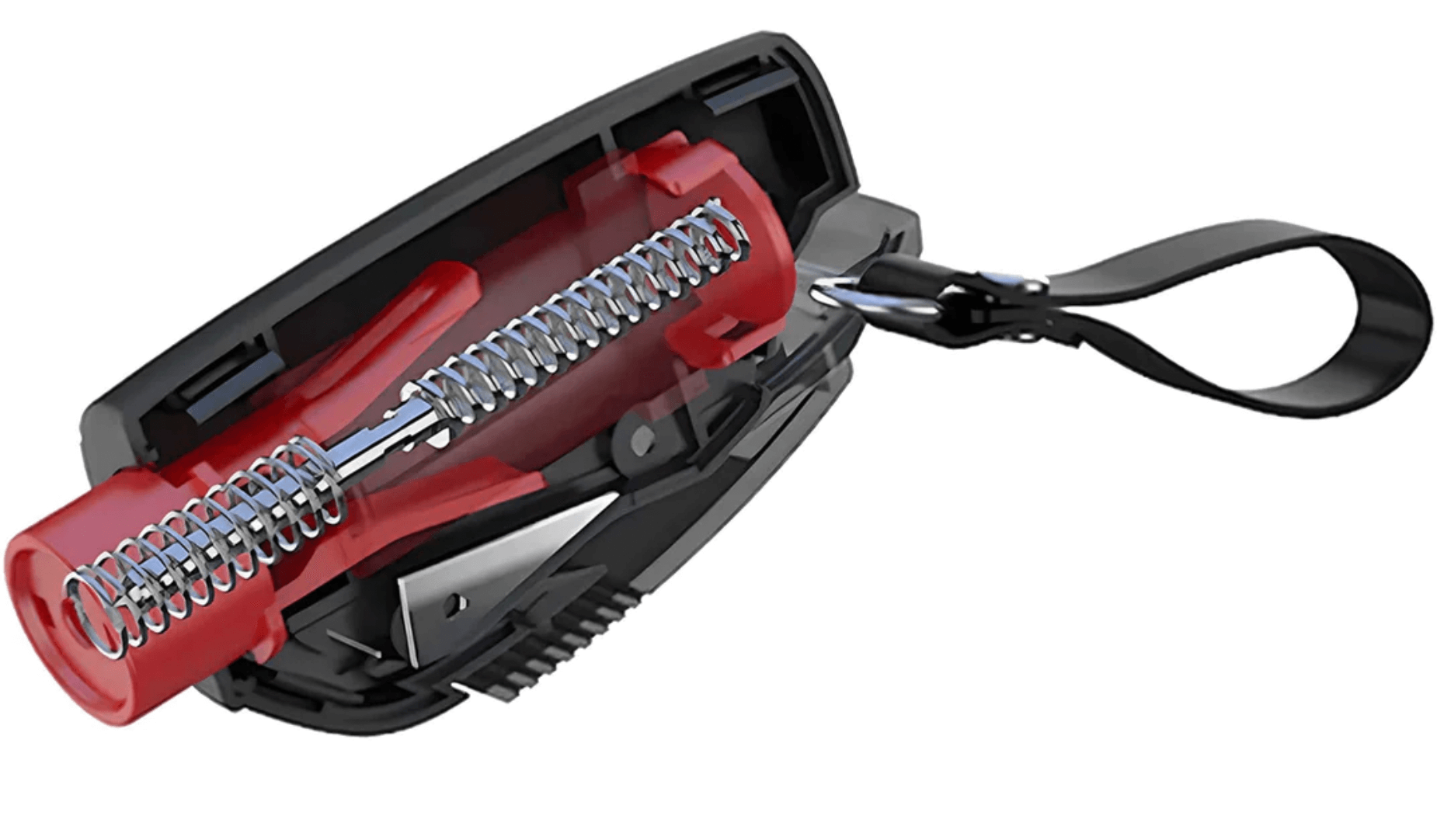 Heartbreaking "What ifs"
Jacob's mother and our dive team believe that had Jacob possessed a Window Breaker, he could have escaped within seconds and would still be with us today. Don't let your loved ones become a heartbreaking story on the evening news.
How To Use the Window Breaker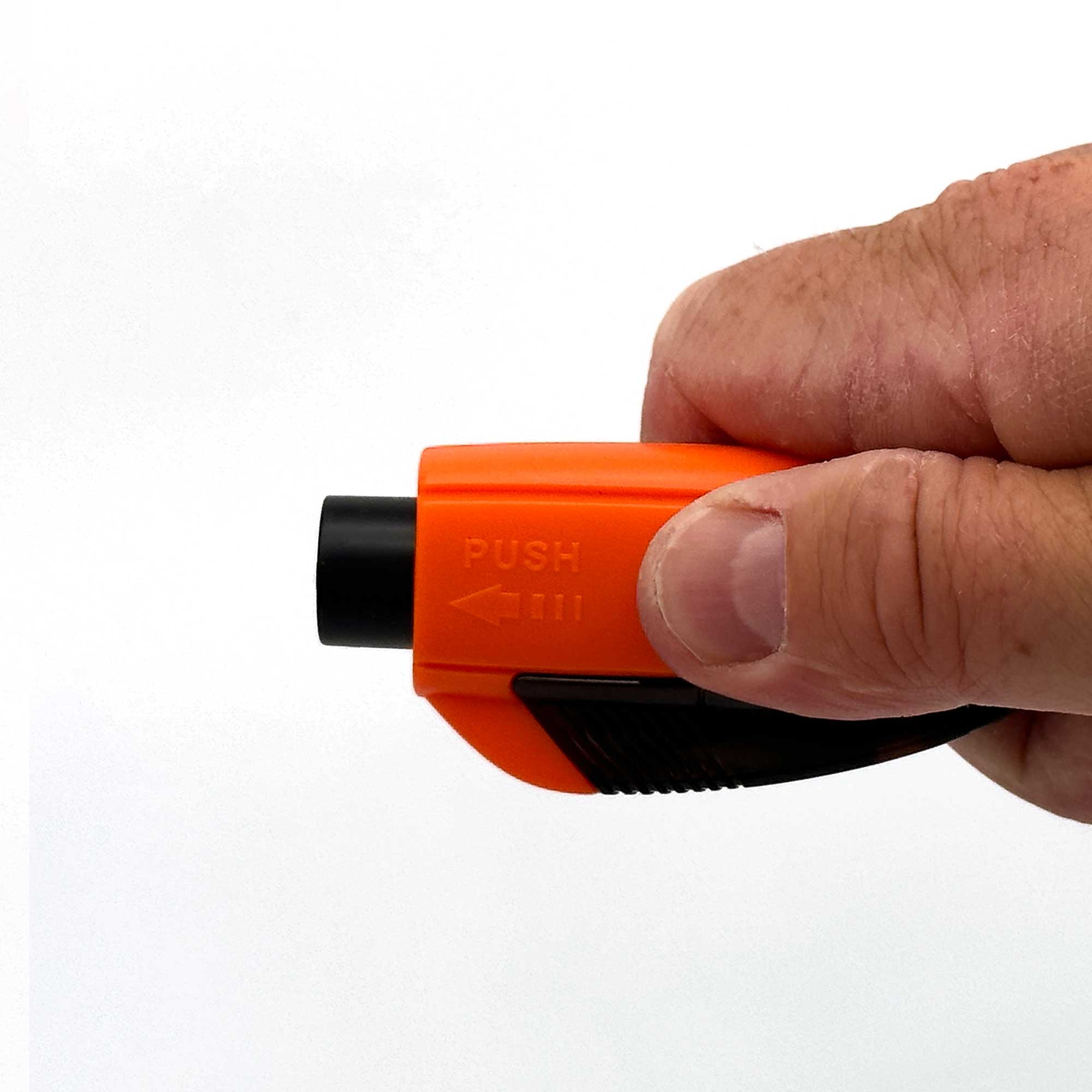 Step 1
Hold the window breaker in your hand.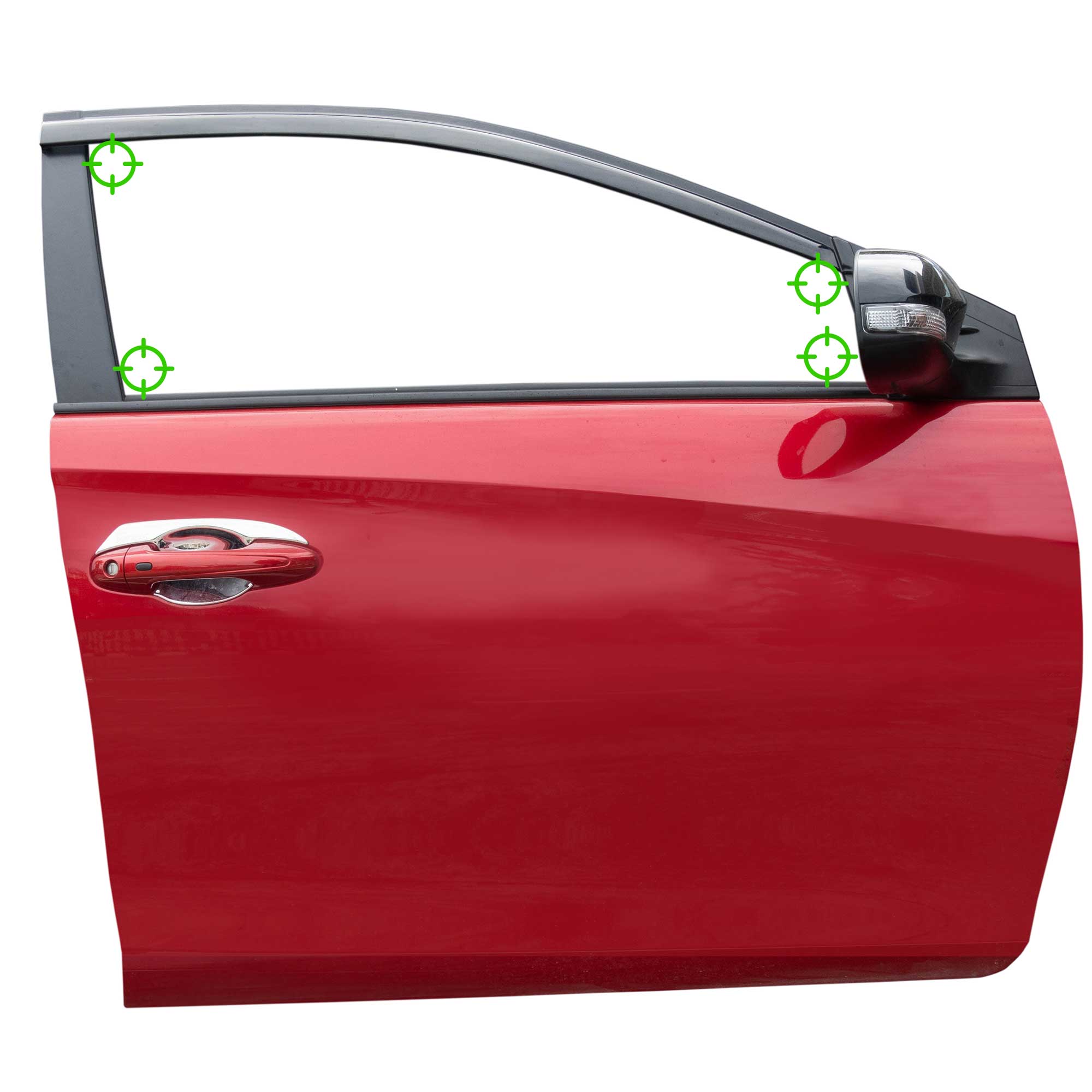 Step 2
Firmly press the window breaker into the glass near any corner of your side window.
Step 3
Clear the glass debris and proceed to escape through the opening.
How to use seatbelt cutter
step 1
Remove protective blade cover.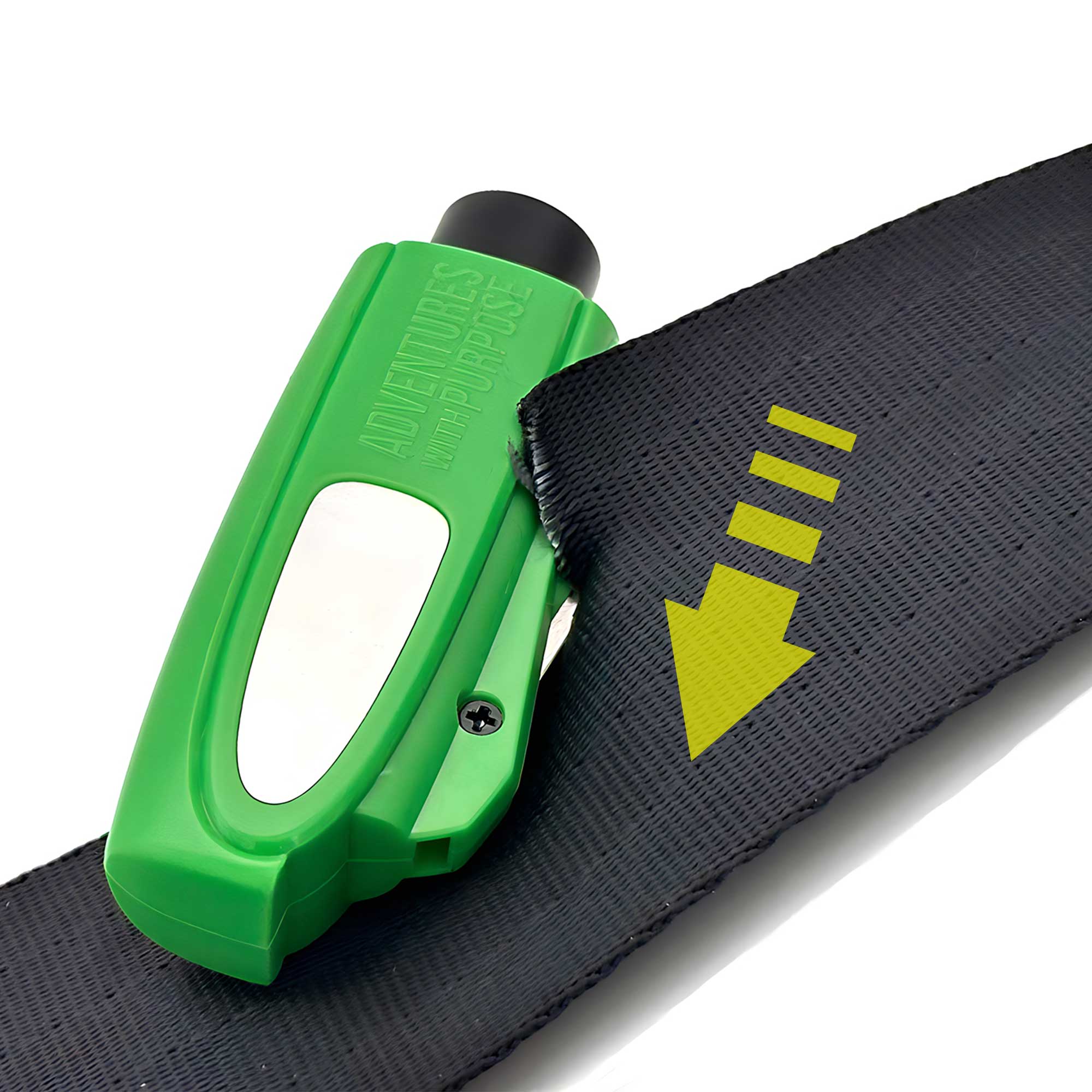 step 2
Align blade with edge of seatbelt.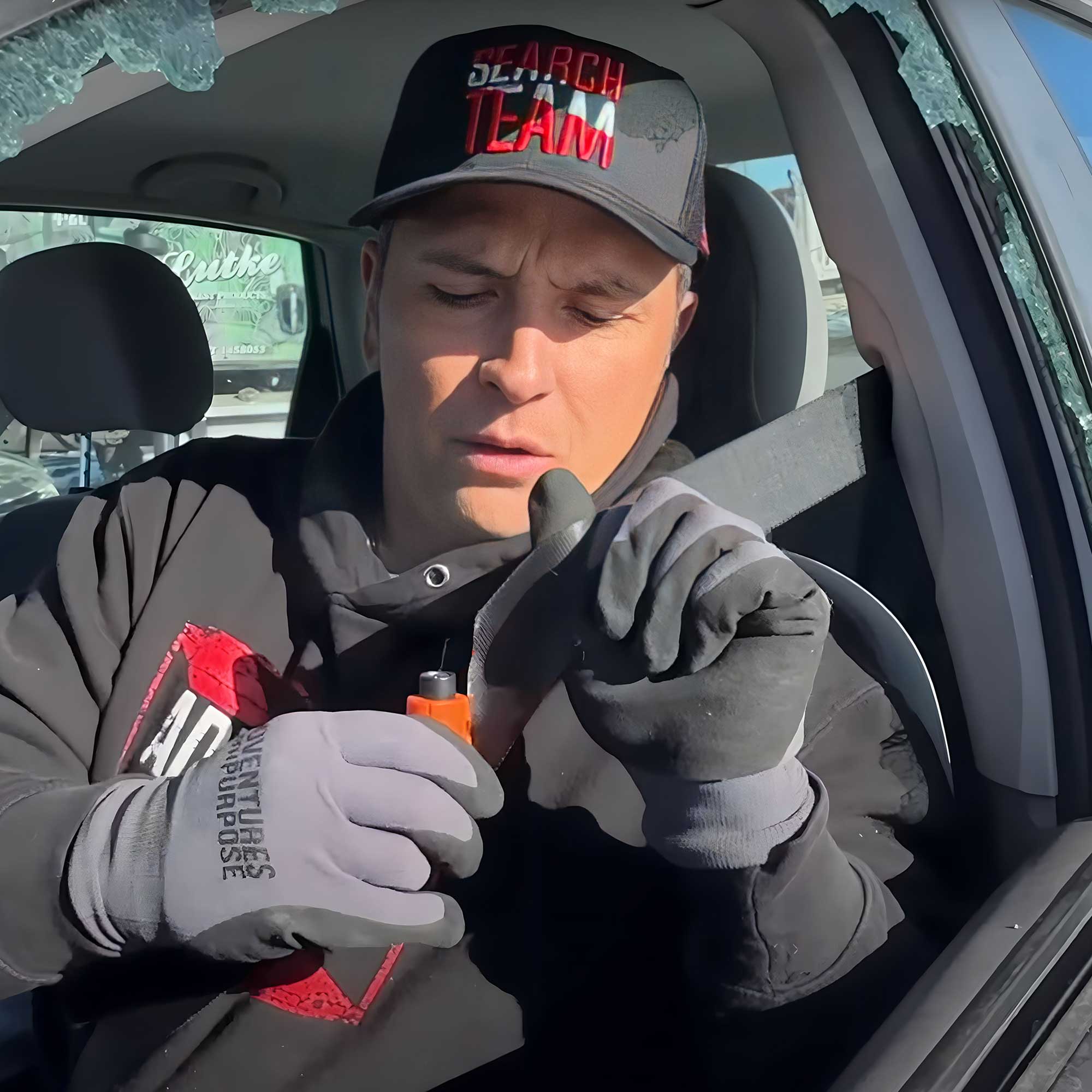 Step 3
Cut the seatbelt & escape.
As long as the tinted glass is tempered glass, the Window Breaker will break the window. Watch this video at the 7:35 mark for example. https://youtu.be/AlR7xrNkGpw
If you're lucky!
Watch the following video and you'll see that the seat is one solid seat with no removable headrest. https://youtu.be/sqBW1OSepbw
What if the roof is caved in and no room to remove it?
What it you can't figure out how to remove it. Is it removable?
Check out the following video as well at the 3:16 mark about headrests. https://youtu.be/AlR7xrNkGpw
Yes! The AWP 2-in-1 Window Breaker tool is designed to be used over 10,000 times!

The spring-loaded spike resets automatically and can be used multiple times.

The stainless steel blade can easily perform multiple seat belt cuts.
The AWP emergency window breaker is designed to be effective only on clear and tinted tempered glass. Tempered glass is frequently utilized in rear and side automobile windows. However, this emergency tool is NOT suitable for use on laminated glass. Laminated windows, typically found in windshields, may also be present in some vehicle models. To determine the composition of your side windows, look for a sticker indicating "Tempered" glass. If you cannot find the sticker or the information is unclear, please contact your car's manufacturer for assistance or refer to "How do I know the type of glass used in my car?" below.
Most car sunroofs and rear windows are made of tempered glass. To discern the type of glass in your vehicle's side window, examine the bottom corner for any indication. You might find a label stating 'tempered' or 'laminated.' In the absence of a label, lower the window and observe it from a top-down perspective. A seamless, single-layer appearance indicates tempered glass, whereas a multi-layered appearance with a noticeable ridge suggests laminated glass. Window breakers are typically effective on tempered glass. To further assist you in recognizing tempered glass, consult this informative video. https://youtu.be/PQR4936l2d8
Use a quick snapping/sliding motion to remove the protective cover as seen in Step 1 above on "HOW TO USE SEAT BELT CUTTER" above.
We ask that people stop spreading this misinformation that you can simply take one last breath as your car fills with water, the doors equalize in pressure, and then you open to escape. Myth Busters did 2 episodes to demonstrate this and would have died both times if they didn't have a safety backup diver. Don't chance you life on your single last breath of air. Roll down or break your windows early and escape as quickly as you can, but do so only after you've removed your seat belt.
Yes... We have chosen to use a lightweight plastic injection process trapping air inside the Window Breakers which allows them to float in the event you drop as your car is filling up with water, you'll have a chance to quickly recover. The Window Breaker will also float with the Visor Mounting Clip attached.
The Transportation Security Administration has not assessed this particular safety tool nor included it on the prohibited items list for Carry-on. While it is compact, it doesn't mean it's undetectable by X-ray machines. Given the fact that it houses a blade, our suggestion is to stow this tool in your checked baggage to prevent possible seizure.
Do you want to be confident in your ability to escape from a vehicle during a crisis? Look no further! Our AWP Window Breaker Training Kit is designed to give you the hands-on experience you need to become proficient in using our 2-in-1 Window Breaker and Seat Belt Cutter.
Click Here to pick yourself up a Window Breaker Training Kit.
🚗 WHAT'S INCLUDED IN THE KIT:
A generous 3ft length of authentic, standard-grade 5-panel seat belt material (black)
A 3-pack of custom-cut 2.5" diameter tempered glass discs (5.5mm thick)
🔨 Gain First-Hand Experience: This kit allows you to simulate and demonstrate the hammer function of your window breaker, ensuring you're prepared for any situation. The tempered glass discs are designed to closely mimic real vehicle windows, giving you the most realistic training experience possible.
✂️ Practice Seat Belt Cutting: The 3ft length of seat belt material provides ample opportunity to practice using the seat belt cutter with precision and ease. This hands-on experience will give you the confidence you need to act quickly and efficiently during an emergency.
🚘 Of course you can always try out the window breaker on a car window if you have one available (note that it will break so make sure you don't need it). You can also experiment with the window breaker on a sturdy surface, such as a notepad or piece of wood. When the tool is lifted, the spring automatically resets the spike for further use. A minor dent will mark the spot where the spike made contact with the tested surface.
🛡️ Safety First: It's crucial to practice in a safe, easy-to-clean, and open area. Remember to ALWAYS wear safety glasses, gloves, and preferably a long-sleeve shirt when testing your window breaker to avoid injury from broken glass. Your safety is our priority!
🎁 Perfect Gift! 🎁
Perfect gift for Mom & Dad who drive to work every day. Your Grandma, your Aunt, your Children, your Co-worker(s), and YES!.. Even Your Boss!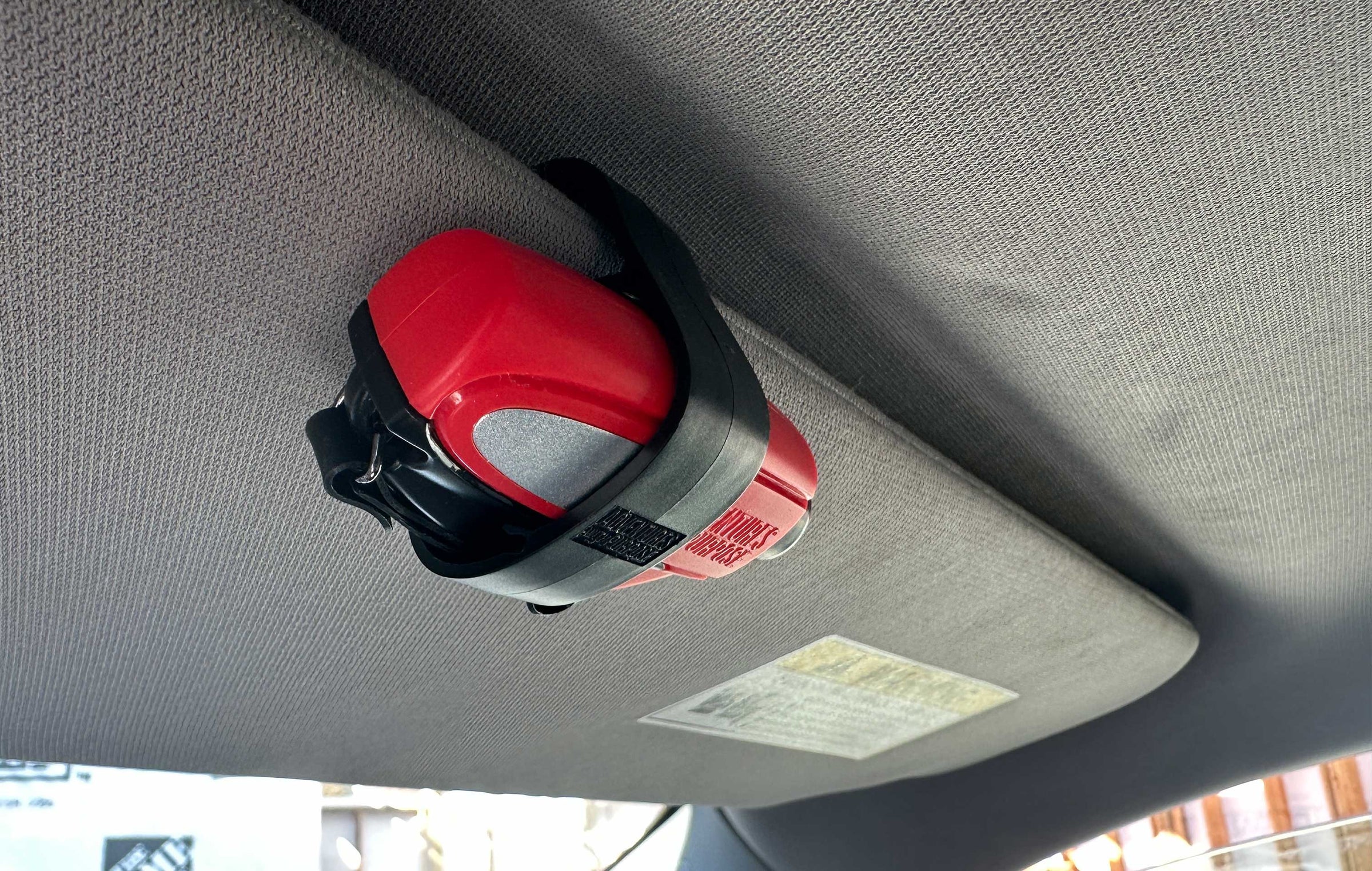 ideal for keyless vehicles
for quick passenger access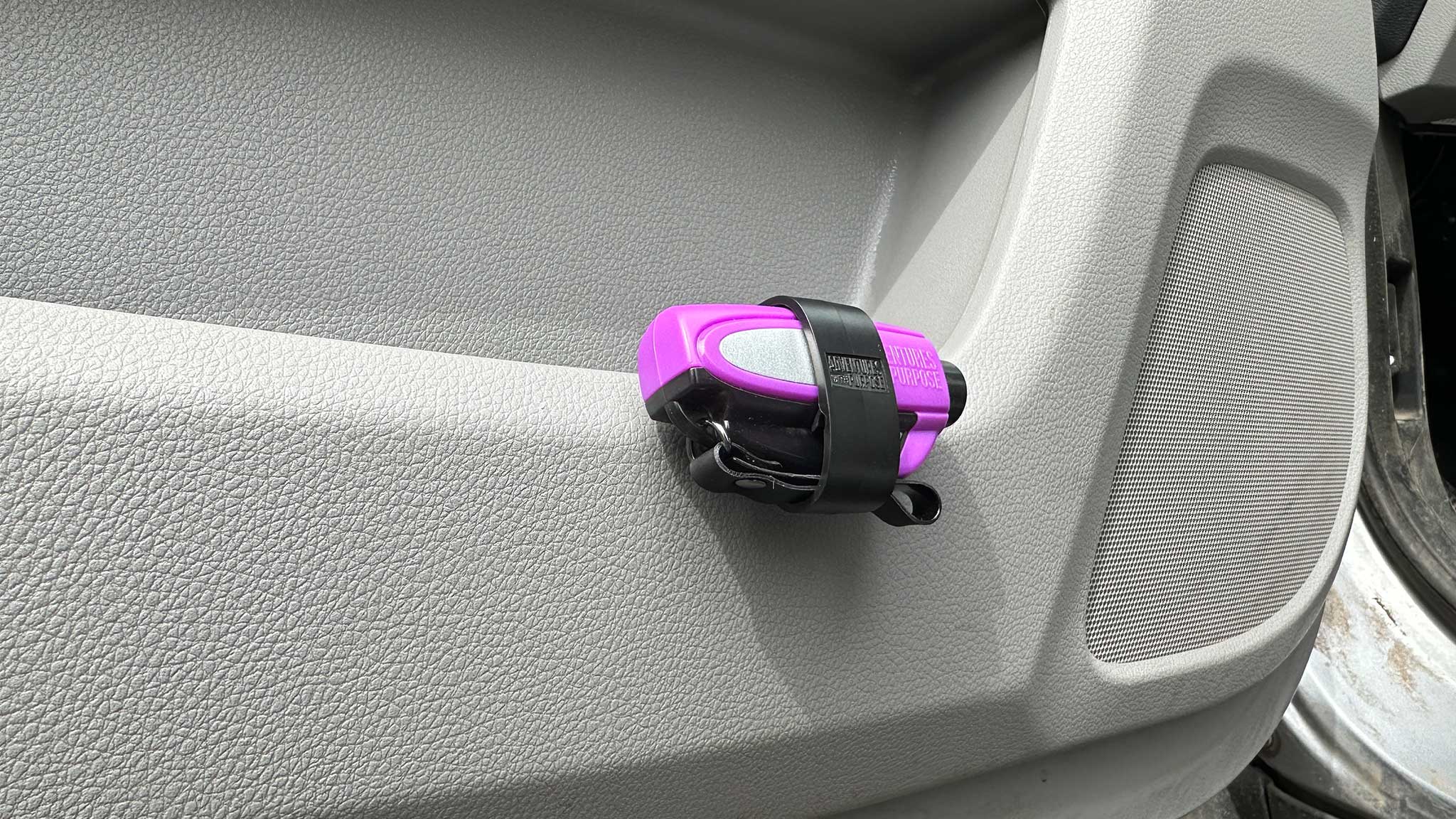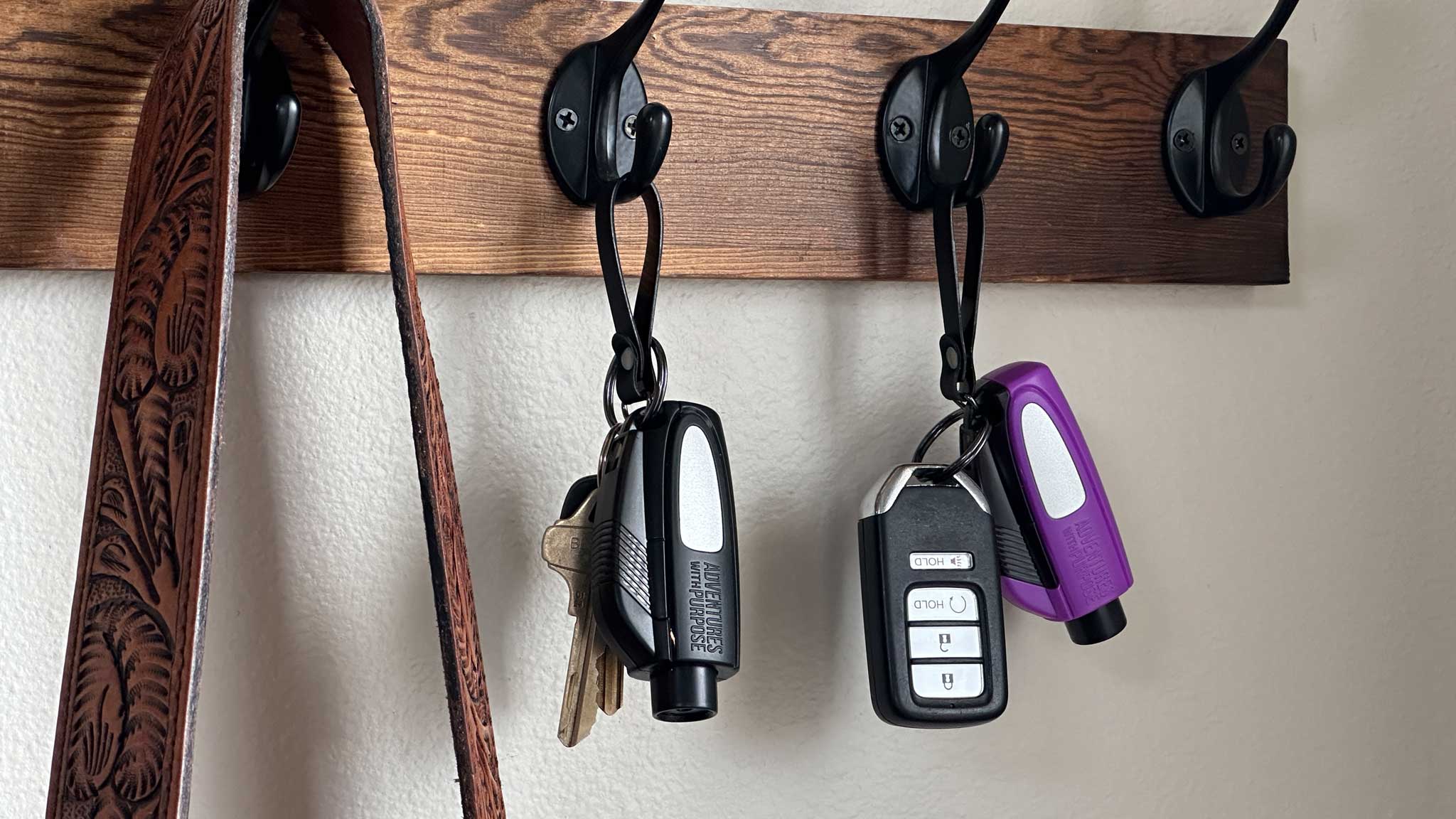 This is a safety device for evacuating a vehicle. The manufacturer nor seller will be responsible for costs or damages to vehicles or property or persons, whether used inappropriately or in emergency situations. This product is supplied in good faith for use in emergency situations to prevent entrapment in a vehicle and should not be used in a malicious nor mischievous manner.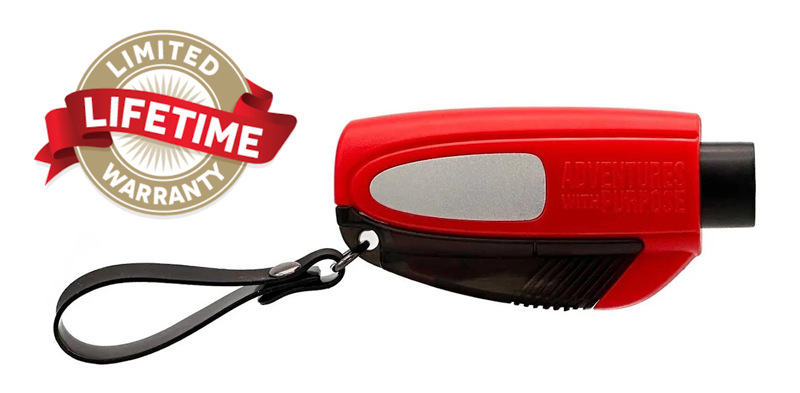 Money Back Guarantee
Lifetime warranty
Backed by our Hassle-Free 30-Day Money-Back Guarantee and Limited Lifetime Warranty to ensure your ultimate Safety and Satisfaction.
Your Purchase helps find missing loved ones
We have found 29 Missing Loved Ones underwater in their cars since 2019. Your support, by purchasing Window Breakers, making a Donation, or watching our Documentaries on Youtube, has provided AWP the resources and funding to offer our services for FREE to families and law enforcement.
(click photos below to watch a few of their stories)